About UTeach
UTeach Computer Science started as an outreach effort of the UTeach Institute at The University of Texas at Austin. The UTeach Institute is an innovative, university-based teacher preparation program working to increase the number of qualified science, technology, engineering, and mathematics (STEM) teachers in U.S. secondary schools. The program combines rigorous STEM degrees with secondary teaching certification without adding time or cost to four-year degrees.
Meet the UTeach CS Team
Leslie Brommer, Curriculum Developer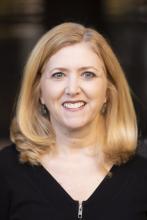 Leslie is the Curriculum Developer for UTeach CS, which involves updating existing curricula materials and developing materials for new courses, teacher support, and hosting professional development opportunities for educators. Leslie came to UTeach CS after teaching computer science to high school students for the past 10 years. Before teaching, she was a stay-at-home mom and a software developer. Leslie is thrilled to help broaden participation in computer science in high school classrooms across the country, as well as train and support teachers to teach CS.
Leslie received her Bachelor of Science in Computer Science from the University of Memphis and her Masters of Arts in Education from Union University. In Spring 2019, Leslie was awarded the NCWIT Regional Affiliate Educator of the Year for promoting women in STEM in the classroom.
Some of Leslie's favorite activities are cuddling with her three dogs, watching sunsets over the water, shelling, and spending time with her family.
Marie Girardot, Recruitment and Partnership Specialist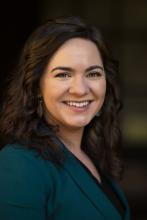 Marie Girardot is the Recruitment and Partnership Specialist for UTeach Computer Science. She leads recruitment initiatives, supports communications and marketing efforts, and provides individual guidance to educators seeking high-quality computer science curriculum, professional development, and ongoing support. 
Marie previously worked for the Engineer Your World program developed by UTeach Engineering, which provides high school engineering courses and professional development to educators nationwide. She led outreach efforts for the program, managed their social media platforms, and acted as the Salesforce Administrator for the team. 
Marie earned her B.A. in Political Science from the University of Notre Dame, while also minoring in Education, Schooling, and Society and participating in the Hesburgh Program in Public Service. In her spare time, Marie enjoys swing dancing, live music, and Notre Dame football.
Jason Slabodsky, Teacher Support Specialist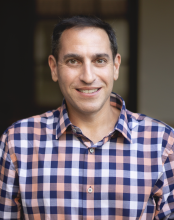 Jason is the Teacher Support Specialist for UTeach Computer Science. He designs and facilitates teacher professional development workshops and provides year-round support for computer science teachers using the UTeach CS curriculum.

Jason has 15 years of teaching experience, including 8 years with the New York City Department of Education. In addition to teaching AP Computer Science Principles, he has taught integrated CS lessons for math classes and classes for students with special needs. Jason is an expert in student-centered pedagogies, including scaffolding and differentiating instruction.

In 2016, Jason's AP Computer Science Principles class designed an app to tackle issues of food waste and student hunger in their community. Their app, MOESY, allowed local restaurants in Brooklyn to repurpose leftover food into dinners for students. As a result, Jason's students were named the Samsung Solve for Tomorrow National Champions, earning a grand prize of $150,000 in technology for their school.
Careers
While there are no current openings with our organization, we are always open to connecting with candidates who are excited about our program and think they may be a good fit. Please reach out to us at info@uteachcs.org!